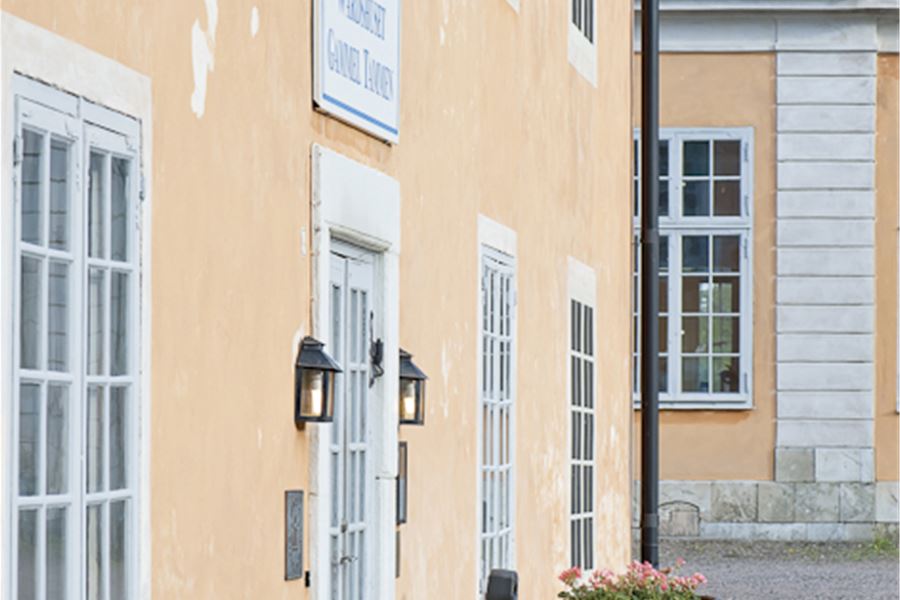 Wärdshuset Gammel Tammen - Österbybruks Herrgård
At Wärdshuset Gammel Tammen you are staying in a genuine manor house atmosphere with the world-famous Walloon forge just around the corner. Enjoy lovely food and comfortable beds for a weekday stay, a conference or a celebration.
Close to lake
Test1
Test3
Information
Wärdshuset Gammel Tammen has a 26 rooms with a total of 39 beds. There is a honeymoon suite, a triple room and a number of double and single rooms. All rooms have period furniture, a calm atmosphere and there is a tv in the upper floor lounge. Several rooms have wonderful views of the manor pond or the courtyard. Breakfast is included in the price and is served in the dining room.

In the Annex, about 100 meters from the main building, there are 10 rooms in a slightly simpler style. Please observe that the double beds in these rooms are 150 centimeters wide. Room facilities: Heating, shower, hair dryer, toilet, bathroom, TV. Room size: 12 m2.