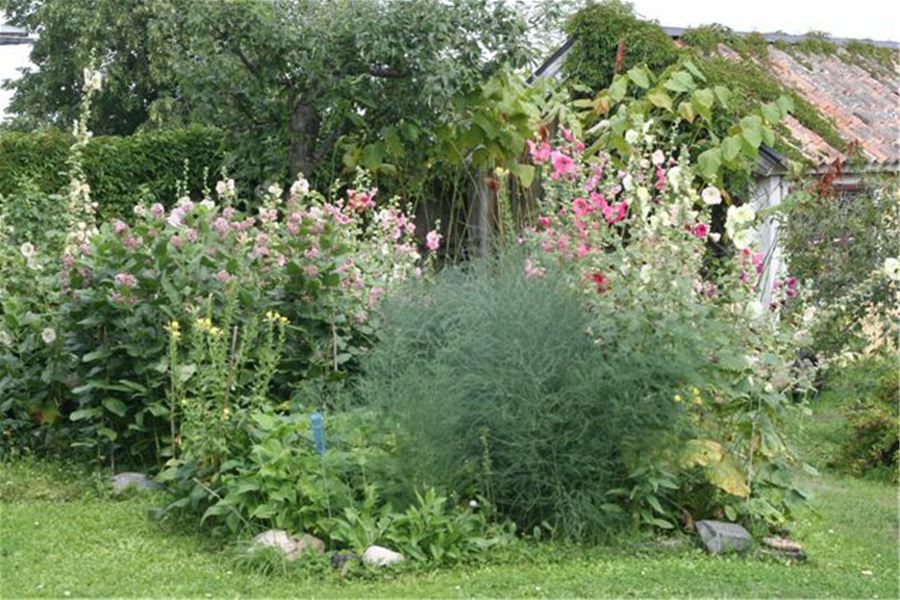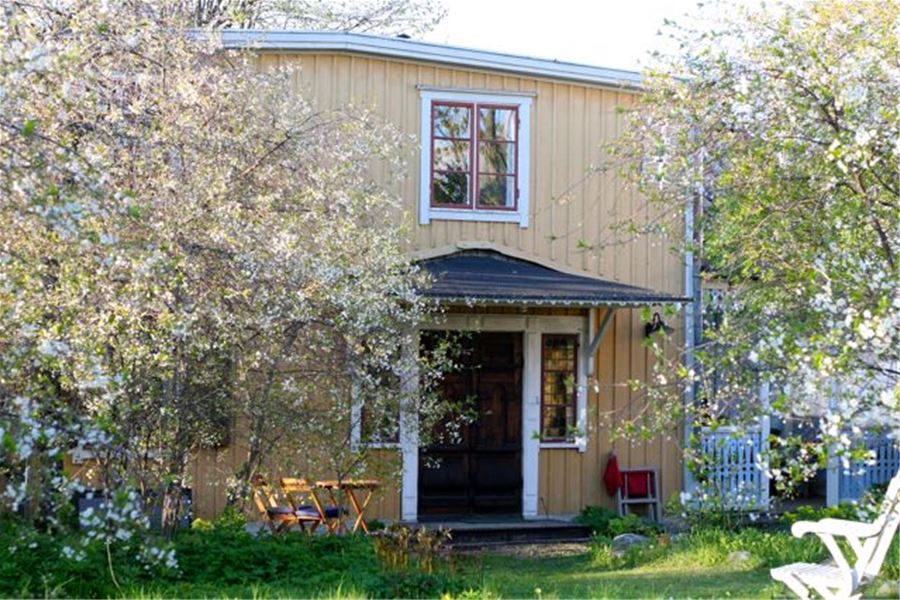 Uddens Bed and Breakfast in Öregrund
The house is beautifully situated on the northwestern point (tip) of the small town Öregrund overlooking a bay of the Baltic Sea. In summertime you can watch the sunset at the horison of the sea. The house has a great old garden with a lot of different flowers, fruittrees and berry-bushes.
Information
It is very close to rocky shores with good opportunities for swimming but also close to the town center with shops and restaurants around the smal and picturesque harbor.

Originally from the early and mid 1800`s the house was a homestead for a skipper and his family. At the end of the century relatives of todays owners rented a part of the house and in 1900 they bought the site. Current owners are the the fourth generation living in the house.

The Bed&Breakfast includes 3 separated bedrooms with 2 beds in each room and possibilities to put in a smaller bed for a child.
There is a common shower and toilet at the same floor as the bedrooms and a separate toilet and shower at the ground floor where the entrance is.

In the ground floor there is a lounge with a old stove and a little kitchen close to a dining-room where the breakfast is served. If the weather admits it there are good possibilities to enjoy the breakfast in the garden.

Wireless internet access included.

Smoking is not allowed in the house and domestic animals are not permitted.