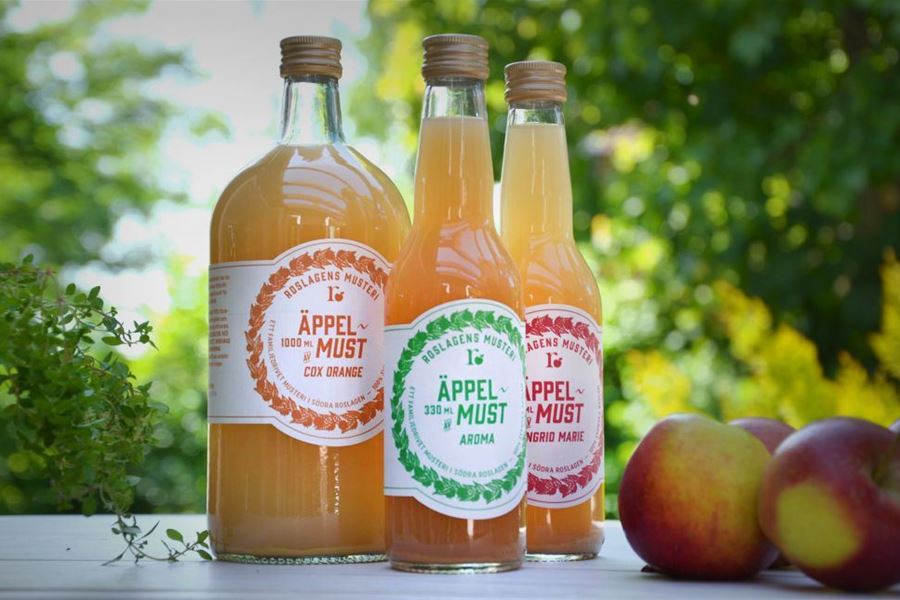 Roslagens Musteri
Roslagens Musteri is a juice mill in the southern part of Roslagen, 30 km north of Stockholm.
Information
The apple juice is tasty, wholesome, locally produced and completely free of additives. Did you know that every year hundreds of tons of fallen fruit rot away in Sweden? At the same time, large quantities of soft drinks and juices are bought that have been transported a long way and are made from concentrate with a lot of additives. Now, those who have apple trees in their gardens have a chance to change this. Bring your apples to Roslagens musteri and turn them into juice!

The juice mill also buys apples from Swedish apple farmers and makes its own juice which is sold to shops, restaurants and cafés. Soft drinks or tap water should not be the only option if you can't or won't drink wine. We are happy to find that many restaurant and café owners think the same. There should of course be a high quality juice on every menu!

Please follow Roslagens Musteri on Instagram and Facebook.