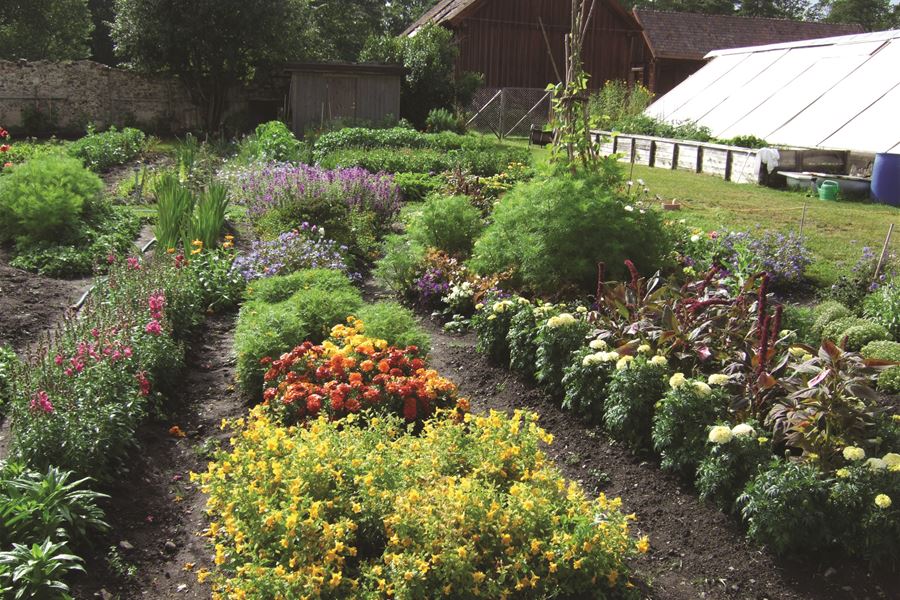 Österbybruk Manor
A cultural center in a beautiful, historic ironworks setting! Not far from Uppsala, Gävle and Stockholm you will find this little oasis of ironworks history from the 16th to the 20th century. The manor house grounds from the early 18th century was designed of one of the most famous architects of the time, Carl Hårleman.
Information
Here you will see the traditional structure of the Walloon works with its long, straight streets and the manor house beautifully situated by the water. The manor house park boasts a stately 250 years old linden-lined avenue and a cross-shaped pond in the middle.

There is much to see and do in and around the manor house grounds. The unique and only surviving Walloon forge, the Orangery Garden, the Carriage Museum, the Agricultural Museum, antiques shop, second hand shop, forge, art gallery, shop and café.

The manor house and the surrounding area is a popular attraction for individuals and groups alike with its annual recurring events like exhibitions, concerts, theater, fairs, architectural maintenance camps, guided tours and ghost tours.

During the scheduled guided tours of the forge and manor house during summer, the visitor will learn about the importance of the Walloon work in the Swedish industrial history all its colorful owners from Gustav Wasa, the de Geer, Grill and Tamm families as well as the famous painter Bruno Liljefors' time at the manor. Today, the grounds and all the buildings are owned by Stiftelsen Österbybruks herrgård and all buildings are listed.

One wing of the manor house contains the well-preserved town church while the other wing contains the Gammel Tammen Inn, a restaurant and accommodation. Gammel Tammen can be booked for events of various sizes like conferences or wedding parties, all in a lovely manor house setting.
External links and documents