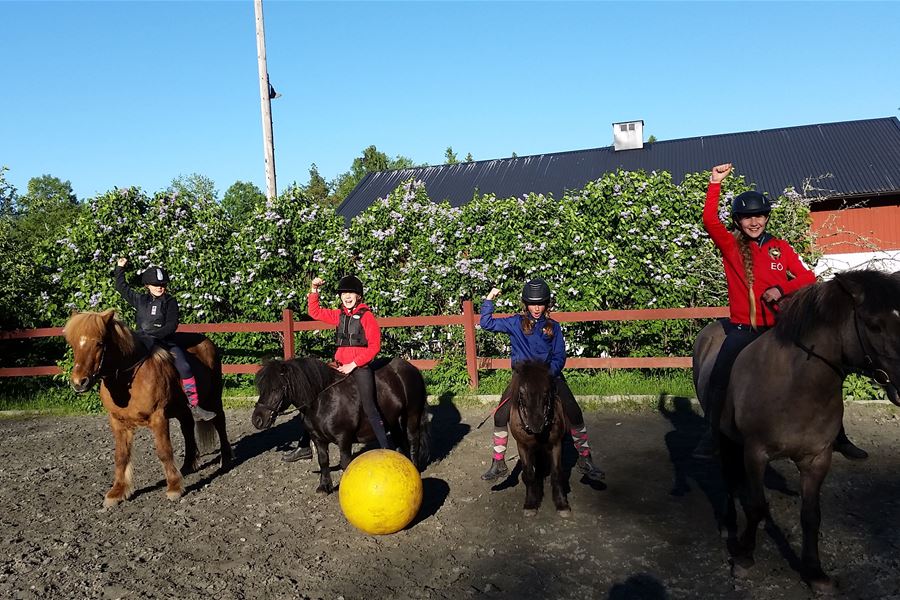 Haga Stall
Contact person email:

hagastall@hotmail.com

Visiting address:

Magisterstigen 3

Postal Address:

76049 Herräng
The farm Haga Gård is situated in idyllic Herräng, close to woodland and a five minute's brisk walk from the sea. You can come here with your friends, colleagues or family to experience Roslagen on horseback. There are horses for both new and experienced riders. People who do not want to go on horseback can enjoy the beautiful nature by horse-drawn carriage, take a ferry trip to Åland from Grisslehamn or attend the world famous Herräng Dance Camp. Haga Gård has cottages for rent all year round and organizes riding camps during school holidays.
Information
Horse riding at Haga Stables Haga Gård has nine horses of various sizes, from little ponies to full size horses. The horses are nice and calm and enjoy the large pastures in each others company. But even if you are looking for a more challenging riding experience, you will find your favourit horse among ours! There is a lot of focus on riding at our farm and we offer outdoor riding all year round, dressage lessons for both children and grown-ups, various levels of show jumping, family riding tours with horse-drawn carriage and riding camps during school holidays.

Day riding camps in winter. During summer, we organize day riding camps every week as well as a weeklong camp where the children will stay together in cottages. The riding camps often turn out to be memories for life and the children return home with new friends of both two and four legs. Food is cooked twice a day during the camps, so food is homemade, and bathing trips are arranged when the weather admits. The children get to try knight tournaments, vaulting and carriage driving. One of the days of the camp are spent on a longer horseback excursion in the deep and beautiful woodland of the area.