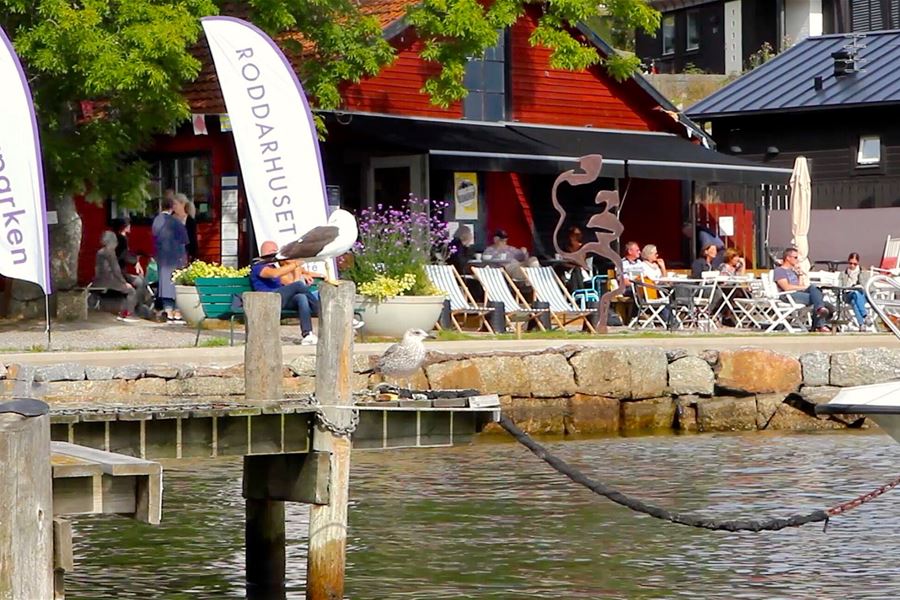 Galleri & Café Roddarhuset, Vaxholm
Gallery and café in a fabulous archipelago setting.
Information
At Roddarhuset you will find a gallery and a shop focusing on art, handicraft and design. There are 12 art exhibitions each year and the weeks before Christmas will have a special Christmas theme called Jul at Roddarhuset.

With the café's wonderful view of the bay, lunch or coffee is best enjoyed outdoors. The café serves different kinds of coffee, cakes, buns, ice cream, cold drinks, delicious salads, pies and sandwiches.

In Ekuddsparken, the park that surrounds Roddarhuset, you will find Vaxholm's sculpture park, a collaboration between Roddarhuset and the city of Vaxholm since 2011.