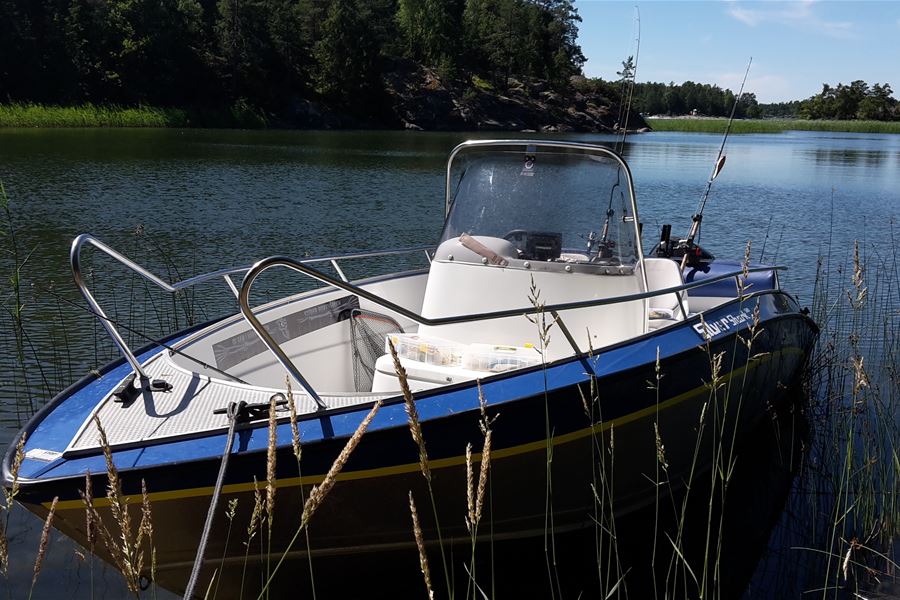 Fishing with Tvärnö Djur Natur
Price information:

Please contact us for more information and prices.

Phone number:

0730-388514

Contact person email:

tvarno.natur@gmail.com

Visiting address:

Tvärnö Mellangården 755

Postal Address:

742 91 Östhammar
Tvärnö Wildlife & Nature offers guided fishing trips in the Öregrund och Östhammar archipelago.
Information
We fish mainly for pike. Fishing equipment and life jackets are available to borrow. We can arrange coffee and / or lunch at an extra cost. We start from Tvärnö but can meet up at another location with prior agreement .
Directions
Directions:
At the roundabout at the entrance to Östhammar; drive north towards Öregrund / Gävle. After about two kilometers, turn right at the sign 'Golfbana, Långalma, Raggarö'. From that sign, it is 21 kilometers to Mellangården (feel free to set the car's tripometer). Follow the signs for 'Raggarö' at each intersection. After you pass a red saw mill on your left handside, 'Tvärnö Såg & Hyvleri', take the first left road where our farm is located.