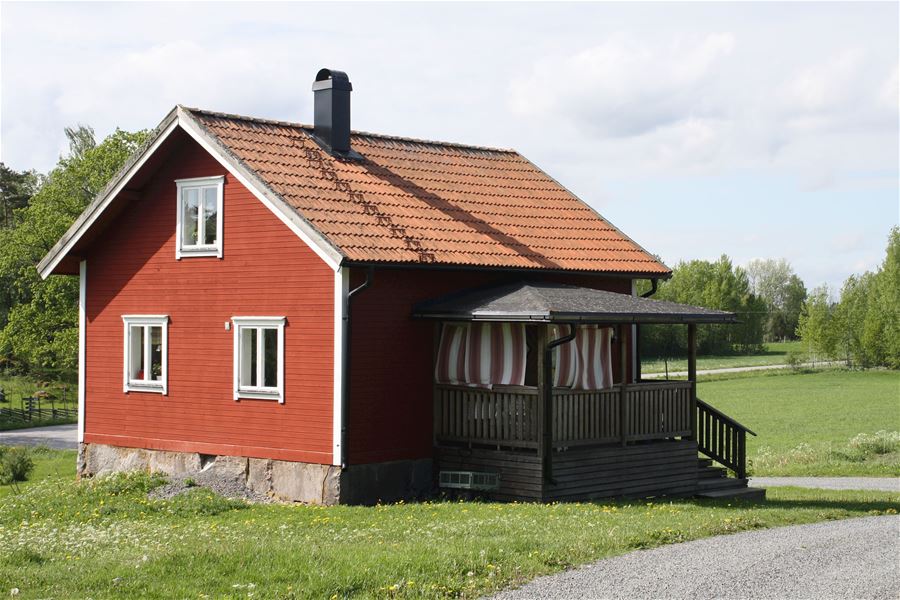 Boat tours, fishing tours and bike ferry, Mellangården Tvärnö
The Rospiggen Transporter 28 can be booked for tours in the archipelago for both practical needs and pure pleasure. For example a swimming trip to an island, a trip to the outer archipelago where you might even spot a seal or an archipelago tour between Tvärnö and Rävsten where you can choose to have lunch on your arrival.
Information
Bike ferry
If you are on a biking tour, you will be able to transport yourself and your bike between for example Tvärnö and Herräng/Grisslehamn/Singö/Älvsnäs.

Fishing
The waters around Tvärnö are famous for being great for fishing. There is zander, pike, sea bass, trout and fishing for the Baltic herring in the spring is a popular pastime.
Fishing with handheld equipment is permitted as long as you are ashore or in a boat that is not moving and has the motor turned off. If you are fishing from a moving boat, it is called trolling and for that you need a fishing licence. NB! There are different rules for fishing on the eastern and the western side of Tvärnö as well as for Raggarö and the Falö waters. Fishing licence for trolling can be bought at Mellangården.
You can go fishing from your own boat or, if you are staying in a house at Mellangården, from a boat that is included in the price. You may also book a guided fishing trip at Mellangården or from Katarina who runs the company Tvärnö Djur och natur.