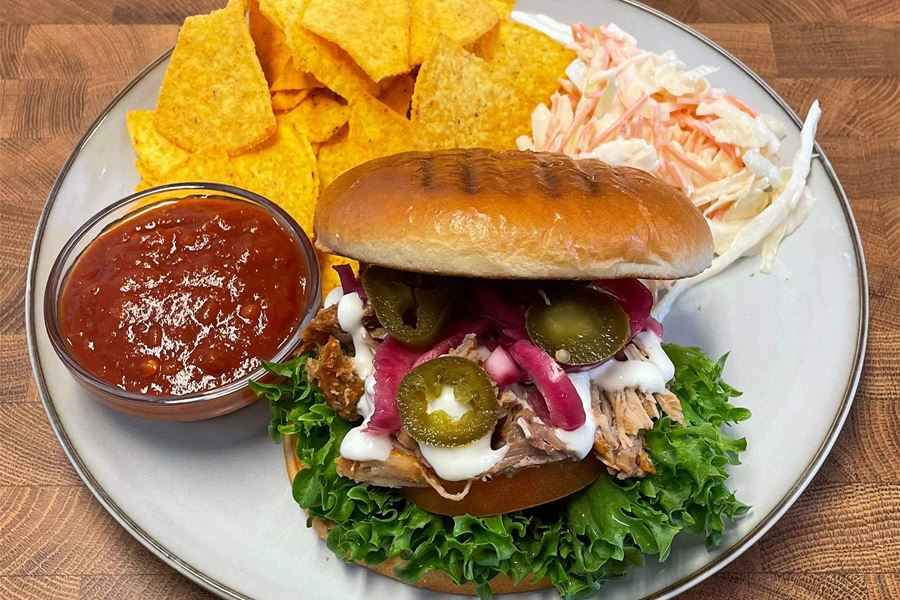 Bistro Jernet, Österbybruk
Bistro Jernet is located in Österbybruk in the heart of the Walloon works area, the cradle of Swedish industrialism. Here, Österbybruk put Sweden on the map for ore mining, manufacturing and exporting bar iron. At Österbybruk you can feel the wings of history and almost hear the cries from the past. Bistro Jernet is a newly opened café and is located in the manor area of Österbybruk, a stone's throw from the smithy.
Information
Here you can have coffee or a good lunch in a fantastic manor house setting. The café serves fresh salads, hearty sandwiches and homemade pastries. You can either sit inside in the newly decorated premises or outside on the outdoor terrace at Stallbacken. Try the popular "Bistro Burger" - pulled pork in a bread, with tortilla chips and tasty garnish. Or how about "The Patron's Shrimp Sandwich" with 200 g of shrimp?

If you like, you can also cool off with a refreshing drink on a hot summer day. Bistro Jernet is fully licensed. We hope to see you there!